NewGear™ vertical pull headgear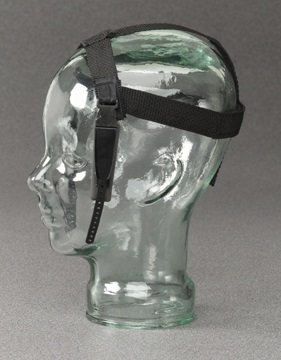 NewGear™ vertical pull headgear
NewGear™ vertical pull headgear
The NewGear vertical pull headgear has been designed to correct vertical and a wide range of facial myofuntional problems, such as open bite. The intrusive force on the molars is also increased. This appliance can be used to change a mouth breathing habit to nose breathing.
Vertical Pull consists of one adjustable headgear strap made from 1″ wide durable webbing materials and two force modules.
NewGear vertical pull headgear – One Head Cap Strap Adjustable Sizes
One size of adjustable headgear strap allow you to always fit patients properly and comfortably.
The Velcro™ hook and loop materials allow adjustment to fit most patients comfortably. The back of the strap adjusts like a baseball cap to snugly fit the patient.
NewGear vertical pull headgear for Precise delivery of forces
Each strap is calibrated with 10 precise markings each 2 MM apart. The chart of force measurements for each mark so that you have precise control over the forces used in treatment.
Available colors; Black, White, Red, Purple, Green, and Blue.

Available forces in light (10 ounce), medium (14 ounce) and heavy (20 ounce) progressive force stainless steel springs.